Technical News2
---
26.09.2006 GGS 2.55.1 Full size main course texture files can now be loaded for increased texture definition.
Due to performance problems on slower PCs when loading large 24MB image texture files, the GGS system previously read only smaller compressed versions of the file.
As of this version full sized course hole texture files can optionally be loaded. To allow this, just remove the s version of the texture bmp file. e.g.: Remove auTexture1s.bmp and GGS will load the auTexture.bmp.
---
24.09.2006 GGS 2.54.3 User adjustable Putt Roll Distance / Velocity Curve.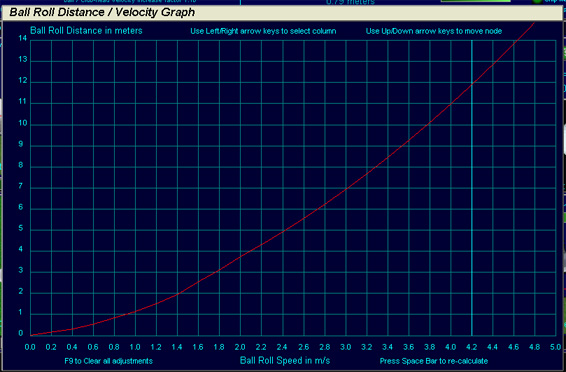 The putt roll distance / velocity graph shows the distance the ball will travel for a given initial ball speed and a given green speed on level ground.
The curve is completely user adjustable and is automaticaly shown when adjusting the green speed.
---
11.09.2006 GGS 2.51..6 Various new Graphics and Game features.
Including sand splash when ball lands in bunker, improved ball image, no-fly-with-ball when putting option and top 40 leader boards for Nearest Pin and Longest Drive contests.
---
02.09.2006 GGS 2.48.6 New improved camera positioning methods used when fly-with-ball set on.
Camera now follows and targets ball instead of pointing to flag and low-level follows ball on green.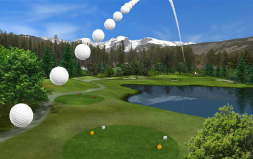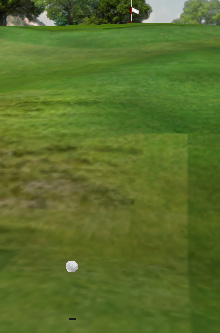 Ball ground shadow indicates ball height above ground when camera is following ball.
---
31.08.2006 GGS 2.48.3 Nearest Pin and Longest Drive contests
---
22.08.2006 GGS 2.47.2 User defined Collision Mesh definition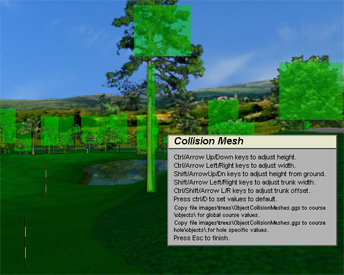 Course designers can now interactively set collision meshes for user defined objects (trees, buildings etc).
(Note: Collision meshes are used by the system to detect if an object is in the trajectory path and, if so, will deflect the ball appropriately. Without these meshes, the ball will fly straight through the objects.)
Important bug fix:
A bug in the serial I/O routines was causing the system to occasionally wait or hang for several seconds (red sensor mat cursor stuck on). As of this version this bug has been located and fixed:
---
12.08.2006
Club-head & Tee Height vertical sensor system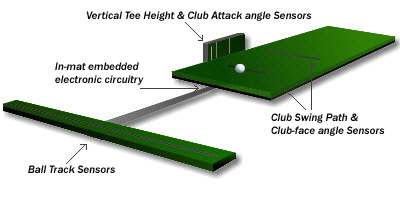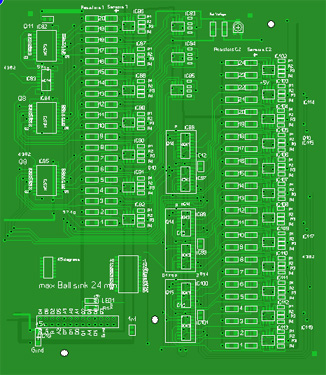 This infra-red sensor system is an inexpensive scaled down version of the Vertical Launch Monitor and is used to detect ball height above ground (ie Tee height) and club-head height above ground at impact to the ball. This information is then used to show the ball impact position on club-face in the swing analysis windows.
Available September 2006.
---
4.08.2006
Screen Vertical Launch Angle Detection System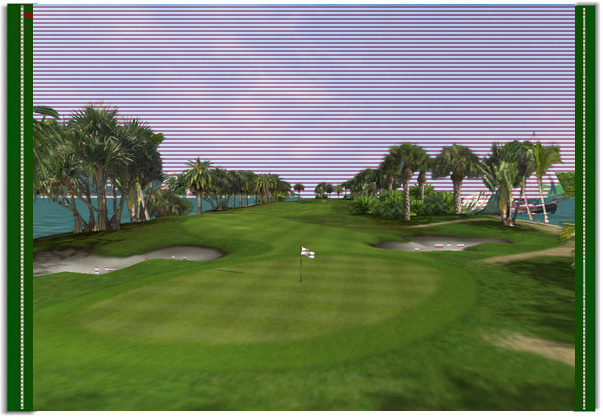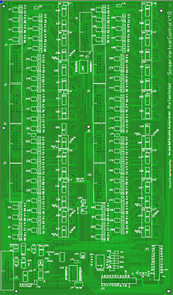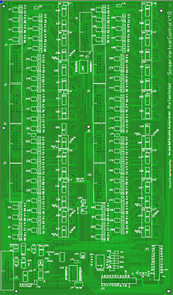 Screen Vertical Launch Angle Detection System
The system calculates ball vertical launch angles by detecting ball impact Y position on screen. Accuracy : 0.5 degrees
This allows the system to produce more realistic flight trajectories and for you to determine your club angle of attack
ie hitting the ball on the up-swing, down-swing or square to the ball
A total of 240 sensors and 9 invisible-to-the-eye narrow beam infra-red LEDs are mounted each side of the projector screen and in conjunction with the ball track sensors - that detect ball path - the exact xy screen impact point co-ordinates can be determined.
System available mid September 2006.
---
24.07.2006 Korean, Japanese and Chinese versions of GGS.

For our Asian friends Korean, Japanese and Chinese versions of GGS will shortly be available.
---
---
24.06.2006 GGS 2.41.7 System Setup password protection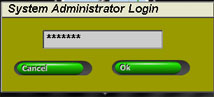 The system setup access can now be password protected. This is of particular importance when systems are installed in commercial environments.
---
20.06.2006 Ball Track System now available with 192 sensors for increased ball path range.

go here for Technical News 3